WYN-TOYS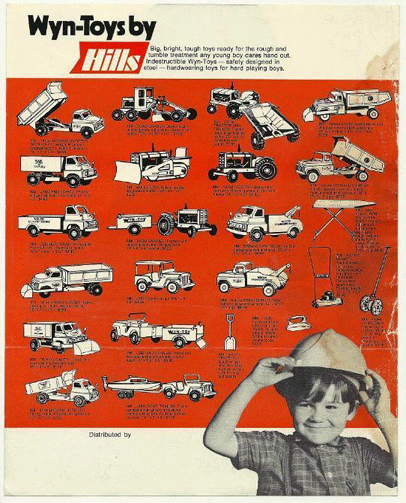 Wyn-Toys only made toy vehicles where as Boomaroo made toys for Boys and Girls.
Wyn-Toys made a range of pressed steel vehicles in competition with other Australian manufacturers such as Boomaroo and overseas toy companies such as the Buddy-L and Tri-ang.
If you have any information about this brand, or pictures of other Wyn-Toys / Boomaroo toys, please let us know.
Wyn toys were only sold in Australia and New Zealand. Perhaps this it the reason why these toys are very rare and collectable with a high value if it is in a good shape.
Lot's of the Wyn- toys lost for example the grill. This grill is very fragile and made of thin steel.