More and more collectors decide to restore their Tri-ang models.
That is the reason why I started restoring and remaking these decals.
My decals are exactly the same as those once used by Tri-ang .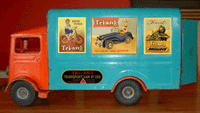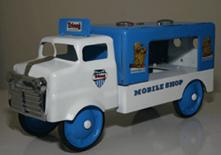 Most of the decals are made of water slide decal paper, some are paper decals.
At the moment (November 2012) we offer more than 120 different decal sets covering the whole range of the large Tri-ang ROAD VEHICLES
several sets for Tri-ang and Cyclops PEDAL CARS , some BOOMAROO - WYN TOYS - CYCLOPS - Leeway -
Tri-ang Railways , and MINIC decals